3 Cosmetic Procedures to Boost Your Confidence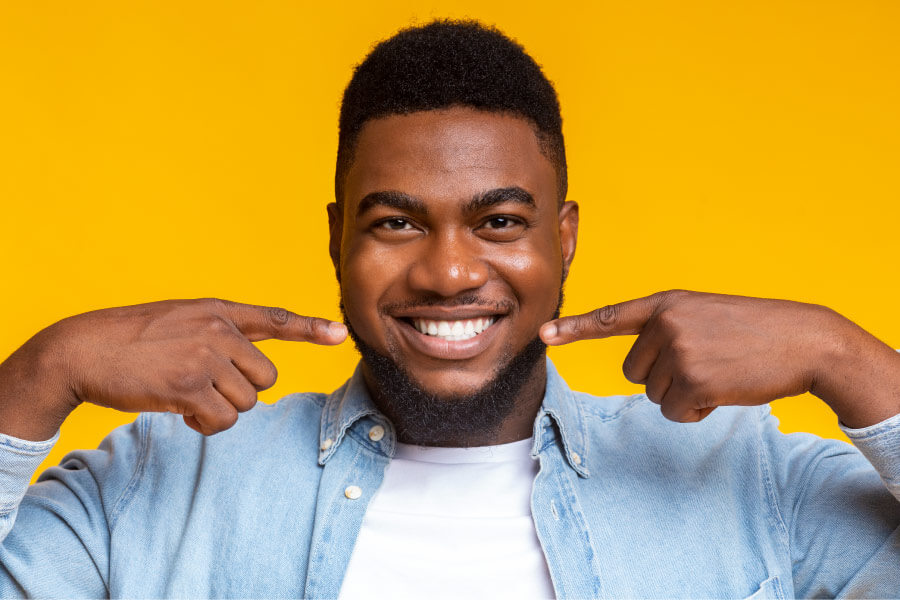 We've seen it time and time again that a patient experiences improved confidence after enhancing their smile with cosmetic dentistry. If you have a smile that you're proud to show off, it has the power to positively impact your relationships and how you see yourself.
So what if you're not quite satisfied with the way your smile looks at the moment? Cue cosmetic dentistry! There are different procedures for different needs and budgets, so we invite you to schedule a consultation at CarolinasDentist. Our team can help you determine the best way to reach your smile goals!
For example, you may benefit from teeth whitening, veneers, or orthodontics. These three cosmetic dental treatments can help improve your confidence and even motivate you to take better care of your teeth!
When it comes to cosmetic dental treatments, professional teeth whitening is one of the easiest and quickest ways to take your smile from ho-hum to glam. By making your teeth just a couple of shades whiter, you can not only enhance the look of your smile but also appear more youthful. You can either get one of our take-home whitening kits or schedule an in-office whitening treatment.
Dental Veneers or Lumineers
If your teeth are severely discolored or you want longer-lasting results than teeth whitening provides, you can permanently brighten your smile with dental veneers. These are thin, custom-crafted shells of porcelain that are bonded to the front of your teeth. But brightening your teeth isn't all veneers are good for. They can also be used to even out the length of teeth, cover small chips, close minor gaps, and generally adjust tooth shape.
Lumineers function in the same way as traditional veneers, but their placement requires less prep work and can be removed if you change your mind.
Is your biggest concern with your smile that your teeth aren't straight? Orthodontics may be the solution you're looking for if you have crowding, spacing issues, an overbite, an underbite, or a crossbite. Invisalign® is designed to gently move teeth into straighter positions using comfortable aligners made of clear, smooth plastic. Straight teeth are not only attractive, they also make oral hygiene easier.
Choose CarolinasDentist As Your Cosmetic Dentist!
If you're interested in teeth whitening, veneers, or orthodontics, please schedule a consultation at one of our conveniently located CarolinasDentist offices.
We have practices all over the state! Whichever one you go to, you can count on working with an expert team. We strive to help each patient feel relaxed at our office and well-informed about their dental health and oral care.