We Provide Excellent Dental Bridges to Meet Your Needs at CarolinasDentist
Fixed & Removable Bridges
At CarolinasDentist, we can help you bridge the gap to restore your teeth to a more natural and vibrant-looking smile, making it easier to eat and speak naturally. CarolinasDentist offers fixed bridges as well as removable bridges. The first is anchored in place by crowns on either side. The second is attached to the surrounding teeth with a metal framework. Dental bridges are very durable and should last for years, but you may need to have them re-cemented due to normal wear.
A dental bridge is a secure prosthesis and the perfect permanent anchor to help replace missing teeth
There are several types of bridges, so it is important to talk with your dentist to discuss the best treatment options for your particular case. The traditional bridge remains the most popular type and is usually made of porcelain fused to metal. Porcelain fixed bridges are quite popular as they most resemble your natural teeth. This type of bridge consists of two crowns that go over two anchoring teeth (abutment teeth) and are attached to pontics (artificial teeth), filling the gap created by one or more missing teeth.
Dental bridges are strong and sturdy and should last you many years. They may need replacement or need to be re-cemented due to normal wear.
Reasons for a fixed bridge:
What's involved with getting a fixed bridge?
Getting a bridge usually requires a couple of visits. While the teeth are numb, the two anchoring teeth are prepared by removing a portion of enamel to allow for a crown. Next, a highly accurate impression (mold) is made which will be sent to a dental laboratory where the bridge gets made. A temporary bridge will be made and worn for several weeks until your next appointment.
At the second visit, your permanent bridge will be carefully checked, adjusted, and cemented to achieve the correct fit. Your dentist may temporarily cement the bridge, allowing your teeth and tissue time to get used to the new bridge. If this is the case, the new bridge will be permanently cemented at a later time.
You will receive care instructions at the conclusion of your treatment. Proper brushing, flossing and regular dental visits will aid in the life of your new permanent bridge.
What type of dental bridge should I get?
Our CarolinasDentist locations offer fixed bridges and removable bridges. The choice between a fixed or removable bridge depends largely on your specific needs. Fixed bridges, also known as traditional bridges, are permanently attached to adjacent teeth. A fixed bridge may be beneficial if you have large gaps between teeth. Removable bridges, on the other hand, can be easily taken out. Consulting with one of our dentists can determine which type is most suitable for your situation.
How do I maintain my dental bridge after treatment?
Maintaining your dental bridge, fixed or removable, is essential for its longevity. For starters, we encourage you to continue practicing good oral hygiene, including brushing and flossing regularly. Incorporating a floss threader can help you clean under the bridge more easily. We recommend you avoid biting hard or sticky foods that could damage the bridge. It is also essential to attend regular dental check-ups to monitor the bridge's condition!
How much does a dental bridge cost?
If you're missing a tooth or multiple teeth, a fixed or removable bridge can fill the space between the teeth to make sure they don't shift. Depending on the type of bridge, materials used, and location, cost can vary. At CarolinasDentist, we strive to ensure all patients can receive the treatment they need. To receive an estimate of how much a dental bridge may cost and accepted payment options, please contact the closest CarolinasDentist near you!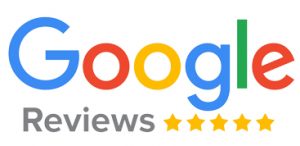 Schedule an Appointment for Today or Tomorrow!