We Handle All Emergency Dentistry at CarolinasDentist
There's rarely any warning that dental trauma is about to happen, and it often occurs when you least expect it, leaving you in dire need of emergency dental care—and needing it as quickly as possible. At CarolinasDentist, we reserve space in our dental clinic schedule to accommodate same-day dentist appointments. Our goal is to treat you with efficiency and accuracy to provide you with a long-term smile solution, rather than a quick fix. Contact one of our skilled emergency dentists today.
Common Types of Dental Emergencies
Here's a list of what we quickly address should your dental issue require emergency attention. These are some of the most common types of dental emergencies to look out for:
If you're experiencing any of the above issues, please contact us right away so we can get you into our office for immediate treatment. We don't want you to have to wait in pain or spend time trying to find a dentist who can't get you in. We've got you covered!
Cost of Emergency Dental Care
The cost of treatment often prevents patients from getting the quality of dental care they need. We never want our patients to have to choose between their oral health and their budget, especially in an emergency. We offer a variety of payment options, including our Carolina Cares Program, CareCredit®, and Comprehensive Finance™, to ensure a healthy smile is always within your reach.
A severe toothache, abnormal bleeding, or a broken tooth are a few of the most common dental emergencies. If you're experiencing abnormal dental pain, you should seek advice from a dental professional as quickly as possible.
Now that's a good question. Preparing for the unknown obviously has its challenges, but there are some preparations you can do. Indeed, dental emergencies are not always preventable, but you can better respond to them if you have the right tools. We recommend adding a few dental-specific items to your emergency kit, including floss, gauze, and a small container to transport a broken tooth. You should also have our contact information in an easily accessible spot so you can speak with a member of our team immediately.
In a perfect world, now. The sooner you seek help, the better. There is a small window of time that a knocked-out tooth may be salvaged, so it's critical that you notify us of your dental emergency promptly. We do everything we can to get you into our office the very same day you call.
Many dental plans offer full or partial coverage for dental emergencies, and it's always a good idea to check with your provider before an emergency arises to see what kind of coverage your family would receive. During a dental emergency, our number one priority is treating the issue, and our team will be happy to help you find a budget-friendly financing solution once your treatment is complete. Our Dental Discount Plan includes a complimentary emergency exam, and our office also accepts third-party payment plans through Comprehensive Finance™ and CareCredit®.
When an accident occurs, it can be difficult to determine the best course of action. In general, any dental-related issue should be taken care of by an experienced emergency dentist, with the exception of broken jaws. If you have a more serious, time-sensitive problem that needs to be treated before your dental emergency, you should visit the ER first. Still not sure what to do? Patients are always more than welcome to give our office a quick call if they believe they may need to schedule an emergency appointment with our team.
When an adult tooth gets knocked out, getting to an experienced emergency dentist as quickly as possible is imperative, as the sooner a dental professional can begin working on it, the more likely it is that the tooth will survive. Once you locate the tooth, we recommend picking it up by the crown and rinsing it off if possible. Then, either place the tooth back in the socket or put it in a cup of milk or saliva. After this is done, please give our team a call and get to our office as quickly and safely as possible, and we will do our best to restore your smile quickly and effectively.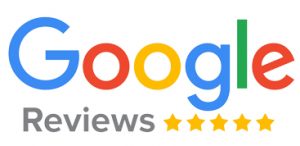 Schedule an Appointment for Today or Tomorrow!