Exceptional Restorative Dentistry in NC Is Found at CarolinasDentist
It can be stressful to have a dental problem—after all, our teeth are what help us chew, speak, and smile with ease. It's a tough issue to hide, and that's where CarolinasDentist comes to your aid. Our good news is that there are a variety of treatments that restore damaged, decayed, or missing teeth, and our dental care team is motivated to solve any issues for you. We'll bring you in to see what's going on and lay out options for you, and you'll have the final say in how you want to proceed. Our team always has your best interests at heart, and we're committed to getting your smile back to great health!
Let's say you've received the news that you have a cavity. Nobody wants to hear that, but if you do, we can stop the decay from causing additional damage by placing a dental filling there. We offer a range of different fillings, including amalgam (silver), gold, composite resin (tooth-colored), and porcelain (tooth-colored), depending on your needs. This simple procedure doesn't take long at all. You'll be back to your great smile in a snap!
Dental crowns cover the "crown" of a tooth, acting as a cap, and that's how they get their name. We employ them to restore decayed, worn down, cracked, and broken teeth. And we always make sure they're designed to look and fit naturally for you.
We're excited to offer same-day crowns at CarolinasDentist using CEREC®, which cuts a multiple-visit procedure down to just one visit. We'll take digital impressions of your teeth (no more of those uncomfortable, goopy impression trays), design your custom crown, and send the information to the on-site milling center (no waiting weeks for an off-site lab to do it for us). This modern technology also allows us to make any corrections and adjustments right then and there, saving you time and letting you walk out with a permanent, custom-fit restoration.
Let's say that you're missing one or more teeth. A dental bridge literally "bridges" the gap to restore you to a bright, natural-looking smile. It also makes it easier to eat and speak naturally, prevents your other surrounding teeth from shifting over into the space, and ensures proper bite alignment. CarolinasDentist offers fixed bridges as well as removable bridges. The first is anchored in place by crowns on either side. The second is attached to the surrounding teeth with a metal framework. Dental bridges are very durable and should last for years, but you may need to have them re-cemented due to normal wear.
If you've lost a number of teeth or have had to get extractions for some reason, that doesn't mean you'll never have a great smile again. Not even close! We provide full conventional dentures, partial dentures, and overdentures. We can stabilize them with dental implants so that they fit securely in place. Not sure what you need? Not to worry. Come into our dental clinic and we can discuss which is the best option to restore your mouth to full function, give you back a more youthful appearance, and help you eat and speak with ease again.
There are a number of reasons why you could choose a dental implant. Maybe you just want to replace a missing tooth or multiple missing teeth permanently. You don't want the jawbone to shrink, which it can do without the root of a natural tooth present. Dental implants are a popular solution to this problem. They're made up of a small post that acts like a tooth root and a natural-looking restoration on top. Many people say that they're the next best thing to natural teeth.
Chances are, you've been misinformed about what a root canal entails. Namely a lot of discomfort. But don't let root canals' reputation fool you. This procedure is actually an effective way to remove infection (the real thing that's causing you pain) and help save your tooth in the process. During the procedure, we remove any damaged tissue, clean out the area, and seal the tooth from further infection. If you've noticed a toothache, tender or swollen gums, or unusual discoloration, it's best to see a dentist so they can step in before the condition gets worse.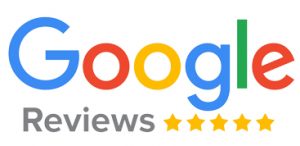 Schedule an Appointment for Today or Tomorrow!