CarolinasDentist In the Community
At the heart of our work is the passion to have a positive effect on people's lives—whether that's through helping someone achieve their best smile or through supporting our local charities. CarolinasDentist wouldn't be where we are today without our community, and we love to pay that back any way we can. These are some of the fine organizations that we work with on a regular basis:

NC Missions of Mercy
NC Missions of Mercy is an affiliated outreach program of the North Carolina Dental Society, dedicated to providing free dental care to those in need. Every month, our doctors rotate giving their time and service to the Fayetteville CARE Clinic. We believe that everyone, no matter their situation, deserves access to quality dental care, and NCMOM's two-day events help between 300 to 3,000 of the state's most underserved patients.

Cape Fear Valley Health Foundation
The Cape Fear Valley Health Foundation provides programs and services for improving the health and wellness of the community. The charitable gifts they receive go directly to benefiting the patients and families of Cape Fear Valley Health, including enriching cancer, pediatric, cardiac, and diabetes care; funding nursing education; providing rehabilitation services; and more.

Communities In Schools Cumberland County
As the nation's leading dropout prevention organization, Communities In Schools create personalized plans for at-risk students to set them on the path towards graduation and success. Every year, they help 1.5 million students across the country. In Cumberland County, they serve students across 56 schools.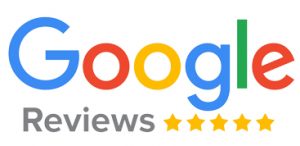 Schedule an Appointment for Today or Tomorrow!