Dental Implants in NC
We know that when you're missing teeth, it can feel like you're missing out on many other activities like smiling in photos and eating your favorite foods with ease. The great news is that the CarolinasDentist team can get you back to a full, confident smile and traditional dentures aren't your only choice! Dental implants are a more permanent tooth replacement option that closely mimic the look, feel, and function of your natural teeth. They're made up of a small post that acts like the root and a restoration on top that looks like an actual tooth.
Many dental offices out there only provide the second phase of the dental implant procedure, which is the restoration, and have to refer you out for the actual placement of the dental implant. At all of our locations, we provide computer-guided implant placement and natural-looking restorations, so you can get the entire procedure in-house from a team you trust.
Contact Us
Types of Dental Implants
Dental implants can be used to replace one tooth, multiple teeth, or even all of the teeth in an entire arch. We're happy to sit down with you to discuss your options and what we'd recommend to ensure you have a beautiful, healthy smile.
Single-Tooth Replacement
Just have one tooth missing? We can place a dental implant along with a custom-made dental crown to fill in the space.
Multitooth Replacements
Have three or more teeth missing? We can place a row of replacement teeth supported by dental implants on either side.
Implant-Supported Dentures
Missing many or all of the teeth in an arch, or tired of dealing with ill-fitting dentures? We can stabilize a set of dentures that snap into place so you don't have to worry about slipping.
Book Your Consultation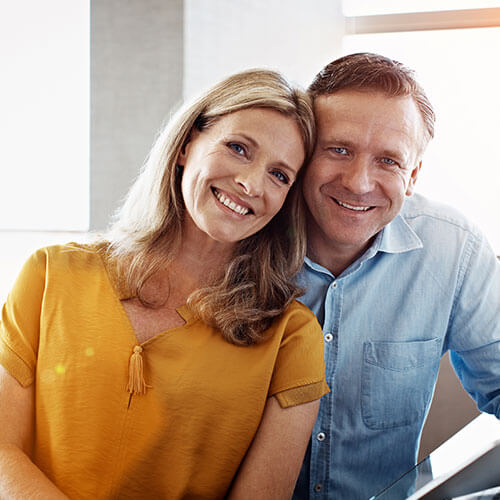 Reasons to Choose Dental Implants
There are plenty of reasons why dentists recommend dental implants and why patients prefer them to the other tooth replacement options. Here are some of their main benefits:
Natural Feel — They're fused in place, so you won't be able to feel the difference between them and your other teeth.
Fixed in Place — You don't have to worry about them falling out or fuss with taking them in and out every night.
Long-Lasting — If you look after them properly, they could last you a lifetime, giving them great long-term value.
Easy Maintenance — They don't require any special care aside from the normal brushing and flossing you would do with your other teeth.
Bone Stimulation — Bone loss is a common side effect of missing teeth but dental implants provide the stimulation to keep that from happening.
Get Your Dream Smile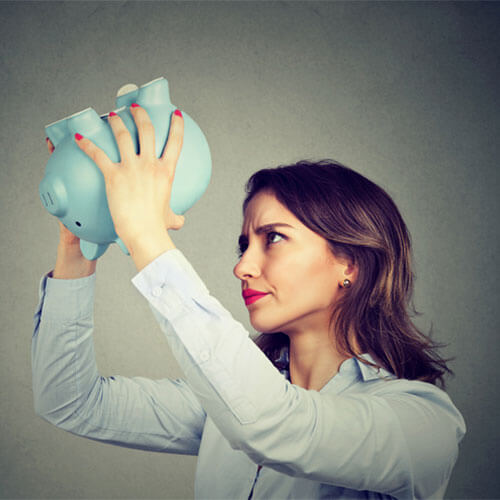 Affording Dental Implants
You may love the idea of dental implants but feel slightly worried about the price tag that comes along with them. Don't worry! CarolinasDentist has options to help you afford that beautiful new smile you deserve. For starters, we accept two different third-party financing programs: Comprehensive Finance and CareCredit. Each is easy to apply for and allows you to break up the cost of dental implants into manageable payments.
Then, if you're a member of our Carolina Cares Program or decide to join, you'll get a discount on your dental implants since the plan includes 15% off all restorative procedures. To learn more, just visit our Financial page.
Discuss Your Options
Dental Implant FAQ
How does the dental implant procedure work?
The dental implant procedure has two main steps. In the first, we place the small titanium post in a minor surgical procedure. Inserting the dental implant into the jawbone is what allows it to function like the missing tooth root. Once that has healed completely and the bone and implant have fused together, we call you back in to place the restoration on top.
Are dental implants permanent?
Yes, dental implants are a permanent solution! They are not removable, and they last longer than other tooth replacement options. For some patients, they last them their entire lifetime.
How much do dental implants cost?
It depends. Sorry, we know that's probably not the answer you were looking for. But the price differs depending on the condition of your oral health, how many teeth you're replacing, which teeth those are, and which restoration option you're going with (a dental crown vs. dentures for instance).