Clear Aligner Therapy in North Carolina
One of the main worries people have with traditional braces is the aesthetic impact of the metalwork on their smiles. At CarolinasDentist, we understand the appeal of utilizing practically invisible clear aligners. The beauty of Invisalign® is that patients can achieve straighter smiles quickly, comfortably, and discreetly.
Invisalign treatment involves wearing a series of custom-made aligning trays. CarolinasDentist is a Diamond Plus Invisalign provider, and our knowledgeable and experienced team will design and create a new set of custom, high-quality trays every few weeks to fit your new tooth configuration. As long as you follow your treatment plan and attend occasional orthodontic check-ups, you should have a straight, symmetrical smile in no time!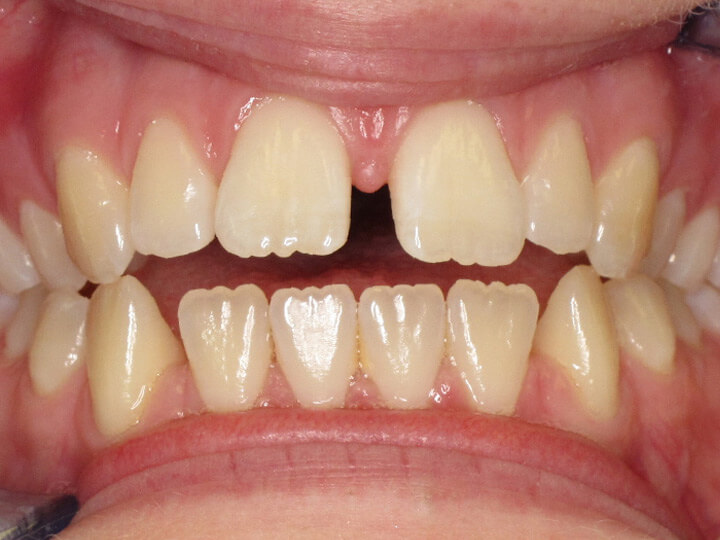 Invisalign & Orthodontics
Unfortunately, not everyone has the straight, confident smile they want. But at CarolinasDentist, we firmly believe that everyone deserves to have one. So, if you're tired of dealing with a crooked or gapped smile, we can help straighten your teeth with orthodontics. And overall, it's not just about the cosmetic benefits—straight teeth can also help you avoid a number of dental issues like tooth decay, gum disease, and difficulty chewing.
Orthodontics can fix:
Why choose a diamond provider?
It's becoming more popular for dental practices to offer Invisalign treatment for their patients, but how do you know if your Invisalign provider is well-qualified to design and implement your custom orthodontic treatment? While everyone has to complete Invisalign's Fundamental Course, dental professionals who complete between 300 and 400 Invisalign cases per year are considered Diamond level providers due to their experience level. This is not an easy or simple feat. In fact, only 1% of the world's Invisalign providers reach Diamond status!
Choosing a Diamond provider helps assure patients that their Invisalign treatment plan will be very comfortable, efficient, and effective, as they are being treated by a very experienced professional who helps hundreds of patients smile more confidently every single year.
It all begins with mapping your treatment plan. We will take digital impressions of your teeth using an iTero® digital scanner to plan how to get your teeth from their current positions to your ideal smile. Then, we will send the impressions off to be made into your first set of custom aligners.
Every two weeks, you'll pop in a new aligner, each one getting you closer and closer to your end results. You'll only have to come in for a quick check-in about every six weeks so we can make sure everything is going smoothly, and we can provide you with your next set of custom aligners.
Patients wear their Invisalign aligners between 12 and 18 months on average, but your treatment length may differ depending on your unique orthodontic needs. A patient will likely need to wear their aligners for a longer period of time if they have moderate to severe malocclusion or more advanced orthodontic needs. Wearing your clear aligners as directed is also essential because not wearing them often enough can lead to your treatment time being extended.
When you first begin wearing clear aligners, there is usually an adjustment period where your teeth have to get used to being gently shifted. It's normal to feel some pain and discomfort during this time. We recommend using over-the-counter pain medication and applying dental wax to particularly sore areas to reduce any discomfort, and if you have any additional questions or concerns for our team, feel free to get in touch with our office.
Invisalign is comparable to the cost of traditional braces. The price also depends on how complex your case is. If you're at all concerned about whether or not you can afford Invisalign treatment, please let us know. CarolinasDentist is a Diamond level Invisalign provider, and while we offer very high-quality orthodontic care, we are also committed to providing various payment methods, including an in-house dental plan and financing, to make it easier for all of our patients to achieve their dream smiles.
Invisalign used to be reserved for patients who had minor orthodontic issues. Today, Invisalign can be utilized by virtually anyone who wants to straighten their teeth. Invisalign is a great option for patients who are responsible and committed to wearing their aligners as often as possible. If you want to straighten your smile and you like all of the benefits that Invisalign has to offer, please schedule a consultation with our team. We would be happy to assess your smile to see if Invisalign is the perfect option for you!
Q&A with Dr. Nolan Bodah & Dr. Andrew Lefeber
What happens during an Invisalign Treatment consultation?
How does Invisalign treatment impact daily life?
How long does Invisalign treatment take?
How do I take care of Invisalign aligners?
Is Invisalign treatment okay for children and teens?
Can you get Invisalign treatment if you've had braces in the past?
What is Invisalign treatment?
Why CarolinasDentist?
What is Invisalign treatment?
Is Invisalign treatment appropriate for teens and children?
Who are good candidates for Invisalign treatment?
Top Three Benefits of Invisalign
Top 3 Benefits of Invisalign Treatment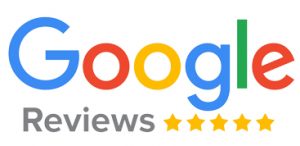 Schedule an Appointment for Today or Tomorrow!