CarolinasDentist loves being part of the Fuquay-Varina community! We're grateful for the opportunity to serve the families of our area with high-quality dental care. Choosing healthcare providers for you and your loved ones is a big decision, and we don't take that lightly. We constantly strive to show you why CarolinasDentist deserves to be your dental home.
Our Hardworking Fuquay-Varina Dental Team
Dr. Krista McDaniel, DDS
---
Dr. Imran Rauf, DDS
---
Dr. Mihir Bava, DMD
---
Why Choose Us as Your Fuquay-Varina Dentist
Convenient Location
Our Fuquay-Varina dental office is conveniently located on East Broad Street, in front of the center with Home Depot and Staples.
Stress-Free Scheduling
It's easy to fit in dental visits with our early morning and late evening hours (7 AM to 7 PM). We also aim for "today or tomorrow" with scheduling, leave room for emergency cases, and provide same-day treatment if possible post-diagnosis.
Team You Can Count On
Our dentists have years of experience under their belts, and they continue to polish their skills by regularly attending continuing education courses — all so they can maintain a high standard of care for their patients.
Family-Friendly Dental Care
The whole family is welcome at our dental office! Since we offer a comprehensive suite of services, we can take care of many different dental needs for patients of all ages.
Leading-Edge Technology
We've equipped our office with state-of-the-art dental technology in order to keep our patients more comfortable and provide dentistry that's both efficient and effective. Learn more on our Technology page.
First-Class Amenities
Just because you're at the dentist's office doesn't mean you can't feel comfortable and relaxed. You can make yourself at home with our massaging dental chairs, warm blankets, noise cancelling headphones, aromatherapy, WiFi, and refreshments. We even have special toys and games for the little ones!
Insurance-Friendly Dental Office
CarolinasDentist is a preferred provider with most dental insurance. No matter your plan, we work hard to maximize your benefits. Learn More
Dental Financing Options for Uninsured
No insurance? No problem! Our in-house dental plan was designed to help uninsured patients afford dental care, and we have financing options available too. Learn more on our CarolinasDentist Membership Plan page.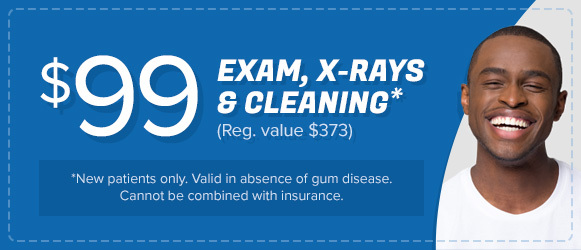 Take a Virtual Office Tour
You can put yourself in our patients' shoes by taking a virtual walkthrough of our Fuquay-Varina dental office!
Make Appointment