Dental Services in North Carolina
Quality Dental Care to Keep Your Family Smiling
We offer a wide range of oral health treatments and services here at CarolinasDentist, from preventive to restorative to cosmetic dentistry. Everything we do provides a truly personalized dental care experience for you and your entire family. Some of our family friendly services include:
Here's What We Do at CarolinasDentist
Local Family Dentistry
Generally, family dentists are the way to go when you're looking to secure quality, compassionate care for your entire family in one convenient location. We take great pride in treating patients of all ages under one roof. Check out one of our convenient locations near you today! We consider ourselves a "one-stop shop" for all your dental care needs, and you'll see that we mean it. We intend to give each and every one of our patients something to smile about!
Making Pediatric Dentistry Fun
At CarolinasDentist, we're devoted to fulfilling the dental needs of your whole family—and yes, that definitely includes the little ones! It's so important to make sure your child has positive dental experiences early on so they can grow up with a healthy smile and little to no fear of the dentist. Our experienced, compassionate team knows how to make visits fun and easy for our younger patients, and they always work with a gentle touch.
As your child grows, we'll continue to tailor their treatment to their specific needs so they can have their very best smile year in and year out. Our treatment includes: oral health exams, dental cleanings, sealants, fluoride treatments, orthodontic evaluation, and emergency care.
Trusted Routine Dental Care
It's said that an ounce of prevention is worth a pound of cure. This is truly the case when it comes to your oral health. Even if you don't have any pressing dental concerns, you should still visit our dental team for a professional teeth cleaning and exam every six months so we can make sure everything is in tip-top shape. That way, we can deal with problems (like cavities and gum disease) while they're still small.
During these dental clinic visits, we evaluate your overall oral health; take X-rays to detect issues; remove stains, plaque, and tartar; polish your teeth; and provide an oral cancer screening. We use an ultrasonic scaler that sprays away debris from teeth, which is a big improvement upon the uncomfortable scraping of traditional tools. We are also happy to give you pointers for at-home oral care.
We'll meet to craft your ideal, personalized preventive oral health program. We take this step to save you time, stress and money by utilizing preventive care that keeps problems from occurring or stops them in their tracks altogether. Our variety of hygiene services will keep your teeth and gums healthy and limit your risk of future problems.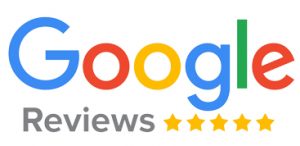 Schedule an Appointment for Today or Tomorrow!