We Make Great Dental Care Affordable
Covering dental care costs is nobody's idea of fun, but we can make it easy! CarolinasDentist accepts a variety of payment options and even offers additional financial solutions to help make our services more affordable for you and your family.
We accept cash, check, and major debit and credit cards. While we're an insurance-friendly practice, we also have our CarolinasDentist membership plan, an in-house dental discount plan for those without the benefits of coverage. Prefer a payment plan? Not a problem. We offer many different financing options for your convenience.
CarolinasDentist is a preferred provider for most dental insurance plans, including:



Don't see your provider listed? Call us and we'll gladly look into whether we accept your plan.
We kindly ask that you bring your up-to-date insurance card with you to your first visit so that we can have that on file. We want to make sure you're getting the most out of your benefits, so let us know if you have any changes in your coverage.
Save Big with the CarolinasDentist Membership Plan
Quality dental care is within your reach even if you don't have dental insurance. We truly believe that being uninsured does not mean you go untreated. That's what our dental discount plan is for! With our membership plan, you'll receive these benefits:
As a member, you'll receive these FREE benefits:
Plus 15% Off All Restorative Procedures!
Cannot be combined with other offers.
Better still, you won't have to endure any waiting periods, deductibles, maximums, or claims. There's no limit to how much you can save with the CarolinasDentist dental plan and your benefits begin as soon as you enroll, so sign up today!
Financing Options for You and Your Family
We offer financing through CareCredit® so you can maintain your budget and still take great care of your smile! Having a financing option allows you to utilize the plan terms that work for your unique needs, with zero hidden fees, and an easy application. You can learn more by visiting the CareCredit website directly or contact our office to speak with a CarolinasDentist team member about your options.

CareCredit® is a leading patient financing solution that works like a healthcare credit card. With this option, you can choose between no-interest payment plans and low-interest, extended plans (with terms that go up to 60 months). There are no annual fees, and you'll receive a credit decision almost immediately after applying.
How will I know if my insurance covers a certain procedure?
We recommend getting in touch with your insurance to see what kind of coverage they offer. CarolinasDentist is in-network with Blue Cross Blue Shield, Cigna, Dental Dental, and Metlife, among others, and we would be happy to review your plan with you and provide more information about your coverage as well. Our team can also track, file, and update your claims on your behalf, so you can spend less time on paperwork and more time on your treatment plan and oral health.
Can I use CareCredit® or Comprehensive Finance™ if I have dental insurance?
Yes! Both CareCredit and Comprehensive Finance can be used to cover any costs that are not covered by your dental benefits. Since cosmetic services are typically not covered by insurance, these flexible payment plans can be a great way to make cosmetic treatments more budget-friendly. Treatments like orthodontics and oral surgery are often partially covered by insurance, and a payment plan can be used to cover the remaining costs.
Making a payment should be easy. Click the button below to make an online payment using a major debit or credit card.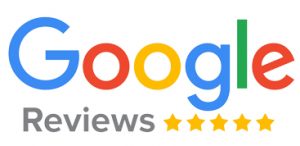 Schedule an Appointment for Today or Tomorrow!