Offering comprehensive dental services for all ages and stages of oral health.
CarolinasDentist is a local dental practice with 13 convenient locations
across North Carolina.
We believe in "positively different dentistry" that offers patients a relaxing environment with high-quality dental care. Our work is centered on making sure our patients' needs are understood, having convenient scheduling and financial options, and upholding a high standard of care using modern technology in all our dental clinics.
We offer many different dental services, ranging all the way from cavity prevention to dramatic smile makeovers. We'll be there for you when your little one gets their first tooth, and we'll be there for you if you ever need to restore your smile back to great condition. You can think of us as your trusted dental home that you can turn to year after year, throughout all stages of your oral health.
Our Mission
Our mission at CarolinasDentist is to offer positively different dentistry that's based on creating meaningful relationships, constantly striving for greater heights, and improving our patients' lives. Our purpose says it all:
Our Dentists
Skill and compassion go hand in hand when providing exceptional patient care. Our highly trained and skilled dental clinicians at CarolinasDentist stay up to date on the latest advancements in dental care to ensure you enjoy excellent oral health and wear a beautiful smile for a lifetime. No matter your need or which office you visit, you're in caring, capable hands here.
Our dental offices are staffed with highly trained, caring dentists and hardworking team members. From the moment you walk through our doors, you'll be greeted with a smile and given the first-rate CarolinasDentist experience. If you ever have questions about your dental health, please don't hesitate to reach out to us. We'd love to help!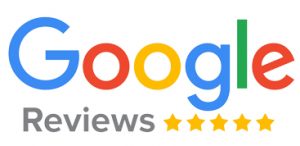 Schedule an Appointment for Today or Tomorrow!