Can You Get a Crown in One Visit?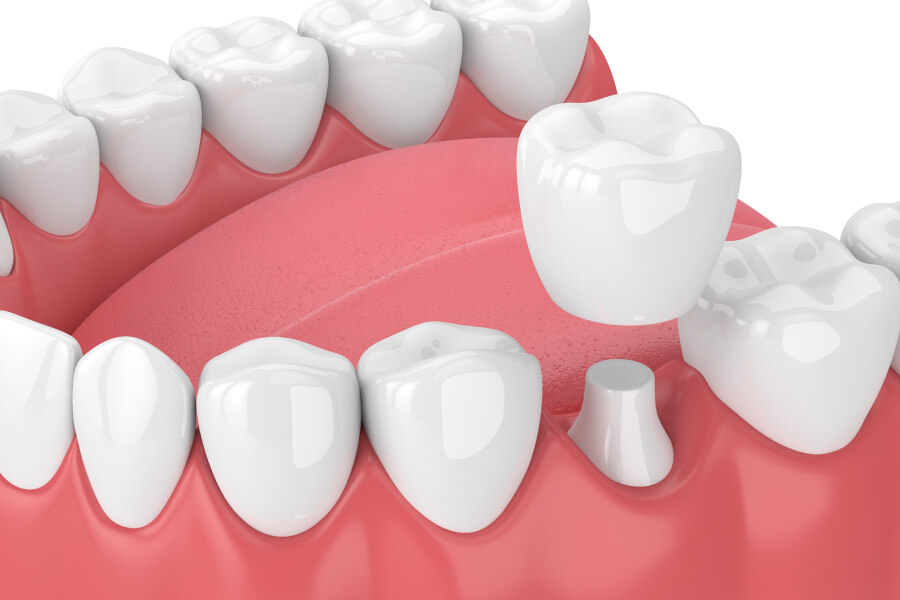 Thanks to advancements in dentistry, dental crowns have come a long way. Now, you can receive a crown in a single visit to the dentist! Here's what you need to know about same-day crowns.
What Is a Dental Crown?
A dental crown is a tooth-shaped cap that covers an existing damaged tooth to restore its strength, size, appearance, and shape. It is custom-made to look just like your natural teeth, so it blends in seamlessly. Dental crowns can be used for treating:
Chipped, Cracked or Broken Teeth
Misshapen Teeth
Missing Teeth with Dental Implants
Weak Teeth
Worn-Down Teeth
Discolored Teeth
How CEREC® Same-Day Crowns Work
Traditional crowns require an off-site lab to create the permanent dental crown. Now, with CEREC technology, a 3D model can be made in-house using precise digital impressions and the final dental crown can be made using our on-site milling unit. CEREC crowns are made using a durable, ceramic material that can be perfectly matched to the shade of existing teeth.
There's no back and forth with a dental lab, which could drag out the process for months. Since the crown is being made in-office, our team can quickly and easily make any necessary adjustments to the crown during your appointment!
Benefits of Same-Day Crowns
Wondering why so many patients opt for same-day crowns? Here are just some of the many benefits of this state-of-the-art treatment:
Durable Ceramic
Mess-Free & Precise Digital Impressions
Enhanced Comfort
Fewer Dental Visits
Long-Lasting Restoration
Natural-Looking Results
No Uncomfortable Temporary Crowns
Same-Day Crowns at CarolinasDentist
Are you in need of a dental crown and don't want to wait weeks to complete the process? At our CarolinasDentist offices in North Carolina, we offer CEREC same-day crowns and will work closely with you to ensure your crown looks and feels just right! Please contact us today to schedule your CEREC crown consultation.