When You Need a Crown vs. Dental Implant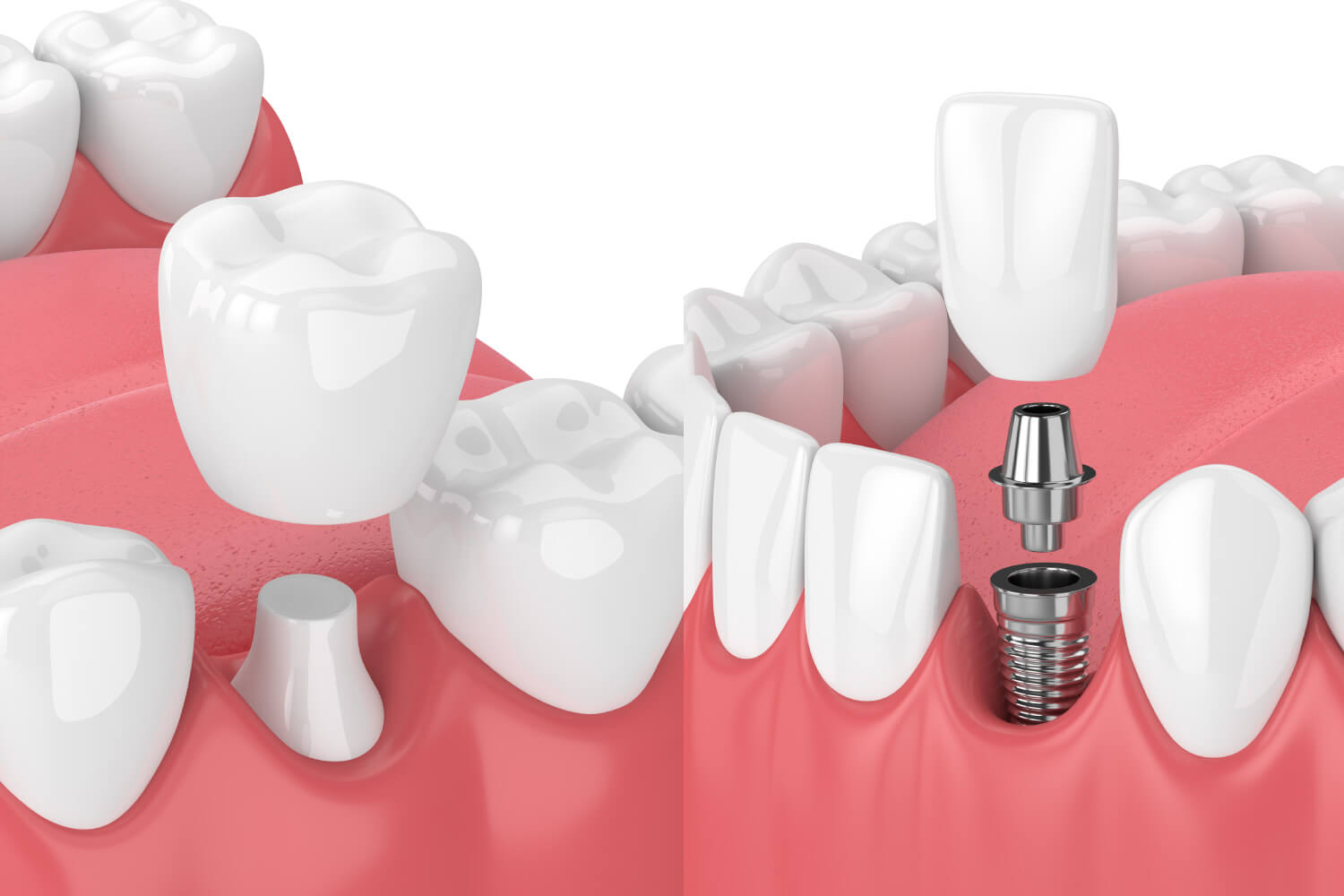 Dental crowns and dental implants are both restorative treatments that are used to restore the appearance and functionality of a patient's smile. A dental crown is a tooth-colored cap that is placed over a natural tooth. In contrast, a dental implant consists of a titanium rod that is surgically placed into the jawbone, after which a crown, bridge, or denture is attached to the top.
At CarolinasDentist, our expert team can assess your smile to evaluate the current state of your teeth. The right restorative solution for your smile depends on many factors. Generally, we recommend procedures that will allow our patients to keep their natural teeth. A tooth that is decayed or damaged but not to the point that it needs to be removed completely can often be preserved and topped with a crown. However, if a tooth is compromised beyond repair or could cause problems for your oral health, we may recommend getting it extracted and replaced with a dental implant.
Benefits of a Dental Crown
Dental crowns are a noninvasive procedure, as they do not require oral surgery. Your custom crown can be completed in just one visit with our state-of-the-art CEREC® technology and digital impressions. Though we do recommend a little caution for a few days as your crown settles, there is virtually no recovery time when it comes to dental crowns.
Dental Implants: A Permanent Tooth Replacement
When it comes to replacing missing teeth, dental implants are often the preferred treatment method due to how similar they are to natural teeth. Implants replace the roots of the teeth with a durable, biocompatible rod. This preserves the strength of your jawbone, maintains your facial shape, and keeps your replacement tooth stable.
Restore Your Smile at CarolinasDentist!
Our team can help whether you need to repair a compromised tooth with a crown or replace a missing tooth with a dental implant. CarolinasDentist offers comprehensive dental services, including restorative care. Contact one of our convenient locations today!