Make Your Smile Merry & Bright with Professional Teeth Whitening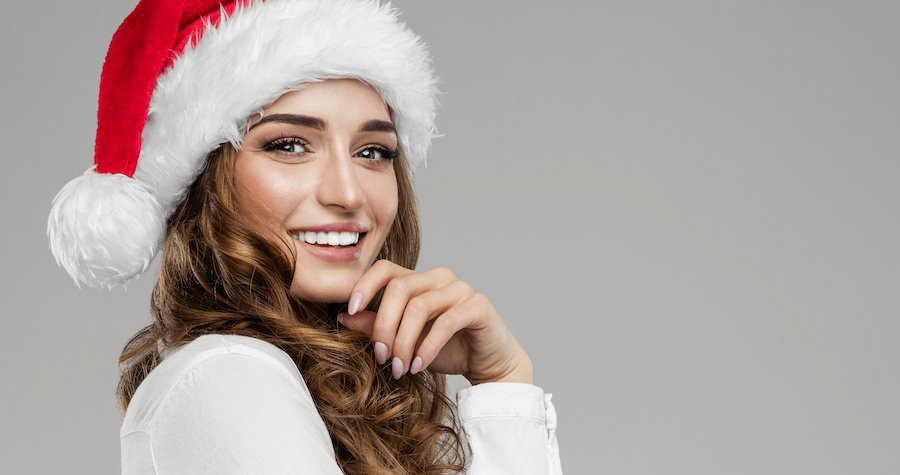 Christmas lights shouldn't be the only things that shine this holiday season! If you feel your smile has been looking dull lately, ask our team about our professional teeth whitening services. Whitening your teeth may be just what you need to feel more confident about the appearance of your teeth, as well as your overall appearance.
At CarolinasDentist, we provide two choices for professional teeth whitening treatments: in-office teeth whitening and take-home teeth whitening.
In-Office Professional Teeth Whitening
Do you have a holiday party coming up? Will you be taking professional photos on your trip to visit family? If you're considering whitening your smile but need fast results, in-office teeth whitening is the perfect solution. The entire process takes approximately one hour. We will apply a highly concentrated gel to the front of your teeth while you rest and relax in the dental chair. Once your appointment is complete, your teeth should appear much brighter than before yet still very natural-looking!
Take-Home Teeth Whitening
If time is on your side and you would rather complete your teeth whitening treatments from the comfort of home, take-home teeth whitening might be the right choice for you. Take-home professional teeth whitening kits that you receive from your dentist are not the same as buying whitening strips at the store. Our team can assess your smile and provide you with a custom whitening gel that will help you achieve your perfect shade of white, just like in-office whitening. We can also create custom whitening trays using dental impressions that can be reused many times. They apply the professional-grade whitening gel evenly over your teeth to deliver beautiful results.
Not sure which option is right for you and your smile? Our team at your CarolinasDentist location would be happy to answer any questions you may have and provide more information about our professional teeth whitening treatments. Contact us today!