Can a Dentist Check for Oral Cancer?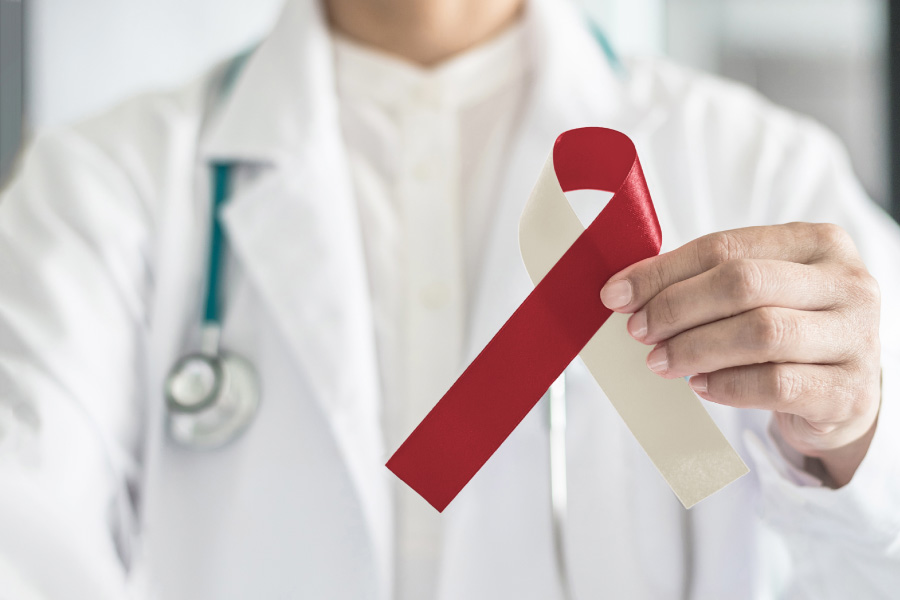 Your dentist not only evaluates your tooth and gum health at your biannual checkups, they also look for any abnormalities that may indicate oral cancer. A visit to the dentist could end up being a life-changing appointment! Read on to learn more about how dentists check for oral cancer and why it's important.
Oral Cancer Screening During Your Dental Exam
The American Dental Association recommends that people go to the dentist twice a year for biannual cleanings and exams. A dentist is trained to look for signs in your oral cavity that may point to oral and oropharyngeal cancer.
During the exam, they will look at your cheeks, lips, throat, tongue, and gums to see if there are any growths or lesions. They will also ask you in-depth questions about your health history and if you've had noticed any changes in your oral health. For the sake of your health, please be honest and thorough when answering these questions.
Signs & Symptoms
Some of the common signs that you can watch for and that your dentist will check for at your appointment are:
Any unexplained bumps and lumps outside or inside your mouth
Difficulty speaking, chewing, or swallowing
Frequent and/or unexplained bleeding inside your mouth
Sensitive, painful sores outside or inside the mouth that won't heal
Red or white patches inside your mouth
Routine Checkups at CarolinasDentist
Don't put off your routine checkup any longer. Dental checkups are one of the most effective preventive measures for keeping cavities and other dental-related issues at bay. Dental disease, including oral cancer, can usually be detected early on, which allows for earlier intervention and treatment.
At CarolinasDentist, we offer exceptional comprehensive dentistry to help patients maintain a healthy smile and body. Please contact one of our many offices in North Carolina to schedule your next checkup! We have locations in Cary, Chapel Hill, Fayetteville, Fuquay-Varina, Garner, Porters Neck, Raeford, Southern Pines, Spring Lake, and Wilmington.