Get the Perfect Smile Before Valentine's Day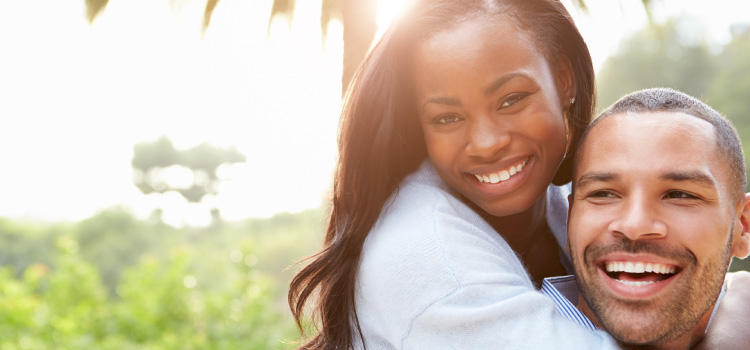 Valentine's Day is coming up, and love is in the air! What better time to practice some self-care and give yourself the smile you've always wanted? The fact is, cosmetic dentistry is one of the best gifts you can give yourself—or others!
Why Get Cosmetic Dentistry?
Cosmetic dentistry can do wonders for your self-esteem. Everyone loves a healthy smile—show someone your pearly whites and we bet they'll give you a big smile back! A healthy-looking smile can even help with your career. People are more likely to react well to you if you have healthy-looking teeth. That's what makes cosmetic dentistry the gift that never stops giving.
Types of Cosmetic Dentistry
Cosmetic dentistry includes many different procedures and treatments. Here are just three ways that cosmetic dentistry can improve your smile:
Orthodontics
Orthodontics aren't just for teenagers anymore! If you want straight, attractive teeth, there are many options for achieving that. From tooth-colored braces to the ever-popular invisible aligners, your dentist can pick the option that works best for your dental needs and lifestyle.
Veneers
With veneers, thin porcelain shells are bonded to your teeth to give you a new and improved, but natural-looking, smile. It only takes around two visits to your dentist to get the smile you've always wanted.
Tooth-Colored Fillings
Now is your chance to replace your old metal fillings with tooth-colored fillings, which will look natural instead of dotting your mouth with unsightly metal. This is a popular procedure that can help your teeth look younger and more attractive.
This is just a short list of things you can do to improve your smile with cosmetic dentistry. Your dentist will work with you to make sure you're getting everything you want from your smile. Cosmetic dentistry is a completely individualized experience, and no two procedures are alike.
To give yourself the gift of cosmetic dentistry today, schedule an appointment at CarolinasDentist, or give our friendly team a call at one of our five convenient locations. We look forward to working with you!