Full & Partial Dentures in NC
Are missing teeth making everyday tasks more difficult such as eating and talking with ease? Do you often cover your mouth when you smile? Dentures can give you back a natural-looking, functioning smile that allows you to eat, talk, and smile with confidence. Contact our office to book your denture consultation!
Contact Us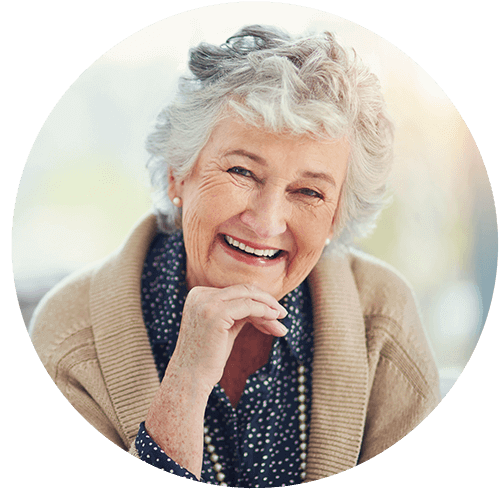 Types of Dentures
Partial Dentures
If you're missing some teeth but not the entire arch, partial dentures may be a great choice for you. A partial denture has a gum-colored, acrylic base with natural-looking false teeth attached. Partial dentures have metal clasps that connect to existing teeth to keep them in place. Partial dentures are often a budget-friendly way to fill in the gaps in your smile.
Full Dentures
Full dentures can replace an entire upper or lower arch of teeth. Similar to partial dentures, full dentures also have an acrylic base that mimics gums. During the design process, you can help choose what shape and shade you want your new denture teeth to be so that you can get the smile you want. Traditional full dentures are designed to fit snugly along the gumline and stay in place with the assistance of an extra-strength denture adhesive.
Implant-Supported Dentures
If you have loose, ill-fitting dentures, or you're looking for a more stable solution to replacing your missing teeth, dental implants provide a variety of benefits for patients. We can place four to eight implants into your jawbone to stabilize dentures. With implants, all you have to do is simply snap your denture into place and you don't have to worry about it slipping or falling out throughout the day.
Learn More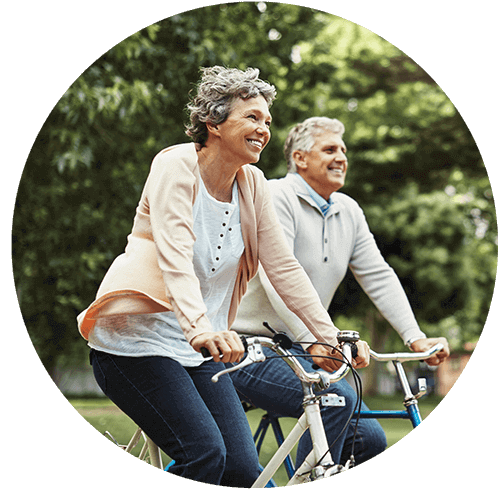 Affordable Dentures in NC
Our goal is for all our patients to be able to enjoy the benefits of a full, youthful-looking smile. That's why we provide an array of financial options to help you fit dentures into your budget. If you have any financial questions or concerns, please contact our office and one of our team members would be happy to speak with you!
Get a Complete Smile
Dentures FAQs
How do I care for my dentures?
It's important to take good care of your dentures to help ensure that they last for many years. Every night, you will want to remove your dentures and brush them with a soft-bristle toothbrush and denture cleaner. Then, they should be soaked in a denture solution overnight, which helps kill bacteria and keep the dentures moist. This is important because if dentures dry out, they can lose their custom shape. This is also why it is not recommended for patients to sleep in their dentures.
Can I eat normally with dentures?
When you first receive your dentures, whether they are full dentures, partial dentures, or implant-supported dentures, eating with them will take some getting used to. We recommend starting with soft foods and cutting everything into small pieces at first, especially if you are experiencing any gum soreness and want to chew as little as possible. Eventually, you should be able to eat almost, if not all, of your favorite foods normally again. If you find that your dentures still feel uncomfortable after several weeks, please let us know.
Do dentures stain?
Dentures are far more stain-resistant than natural teeth, but they can stain over time. We work with patients to determine the exact shade of white that they want their dentures to be, as dentures cannot absorb teeth whitening products. If your dentures ever become discolored and you want to brighten their overall appearance again, you can try using hydrogen peroxide, baking soda, white vinegar, or a special denture whitening solution to lift any stains and make them appear just as white as when you received them.
Contact Us