Clear Aligners: Byte or Invisalign?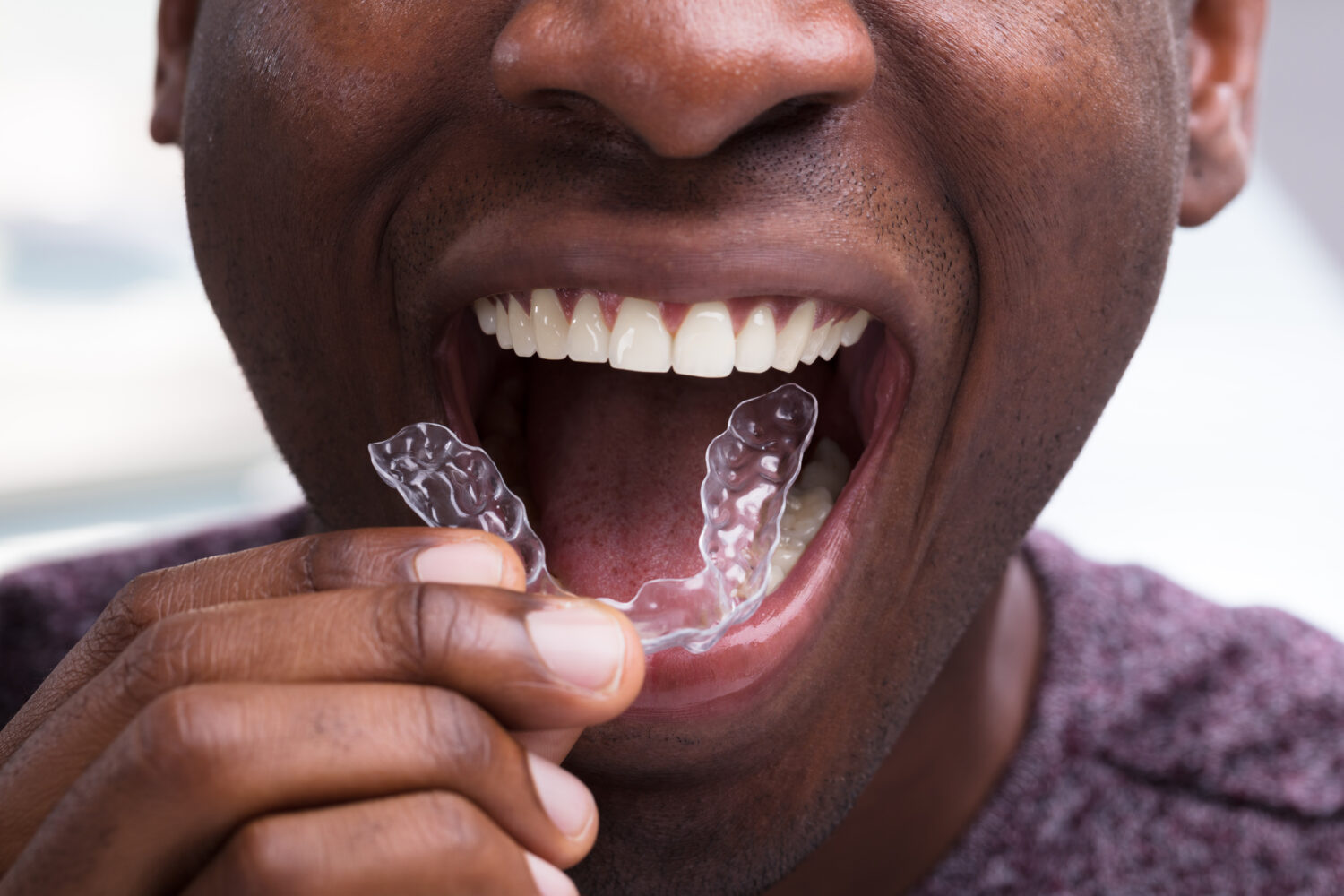 So you're ready to straighten out your smile, and you've decided you want to go the clear aligner route. You're probably already aware of Invisalign, one of the most popular clear aligners on the market. You may also be curious about Byte, a newer orthodontic treatment that purports to be more convenient and affordable than competitors. To help you decide which one is best for you, here is some additional information on both options.
Byte: New and Convenient?
To get started with Byte, you first purchase a kit to take impressions of your teeth, mail the results back, and then receive your treatment plan. You can choose between daytime aligners that must be worn 22 hours a day, or nighttime aligners that you only have to wear for 10 hours overnight. Progress is monitored via an app that you use to send photos of your smile to your remote clinical team once a month.
Many people choose Byte because the entire treatment process takes place from the comfort of your own home, eliminating office visits to the dentist or orthodontist. While the direct-to-consumer model may be tempting, orthodontia is a complex procedure that is best done under the supervision of trained professionals. By skipping in-person checkups, you run the risk of something going wrong with your treatment. Dental X-rays are not taken prior to treatment, so you may start treatment with undiagnosed periodontal disease and cavities.
Invisalign: Tried and True
Invisalign, which has been on the market for 25 years, has a proven track record of providing results. Whereas Byte can only address minor spacing or crowding issues, Invisalign can tackle more severe orthodontic problems like significant bite misalignment or TMJ-related conditions. The Invisalign procedure may cost more and take longer, but this is a quality investment in achieving your smile goals. Furthermore, you can rest assured knowing that your treatment is being overseen every step of the way by your dental team.
In Conclusion
Byte may be right for you if:
You wish to correct imperfections like small gaps or minor crowding isolated to the front teeth
You feel comfortable managing your treatment on your own
You don't have bite misalignment
You want a slightly less expensive orthodontic option
Invisalign may be right for you if:
You have more severe orthodontic problems or need to correct misalignment of any molars
You want a more predictable treatment experience
You prefer having the oversight of in-person professionals
Clear Aligner Therapy at CarolinasDentist
Whichever route you choose, be sure to consult with your CarolinasDentist team before starting orthodontic treatment. CarolinasDentist is proud to be an Invisalign Diamond provider, meaning we are in the top 1% of Invisalign providers in the world. Your smile will be in safe, experienced hands when you begin clear aligner therapy at CarolinasDentist. For more information, schedule a consultation with our team!