Which Tooth Replacement Is Right for Me?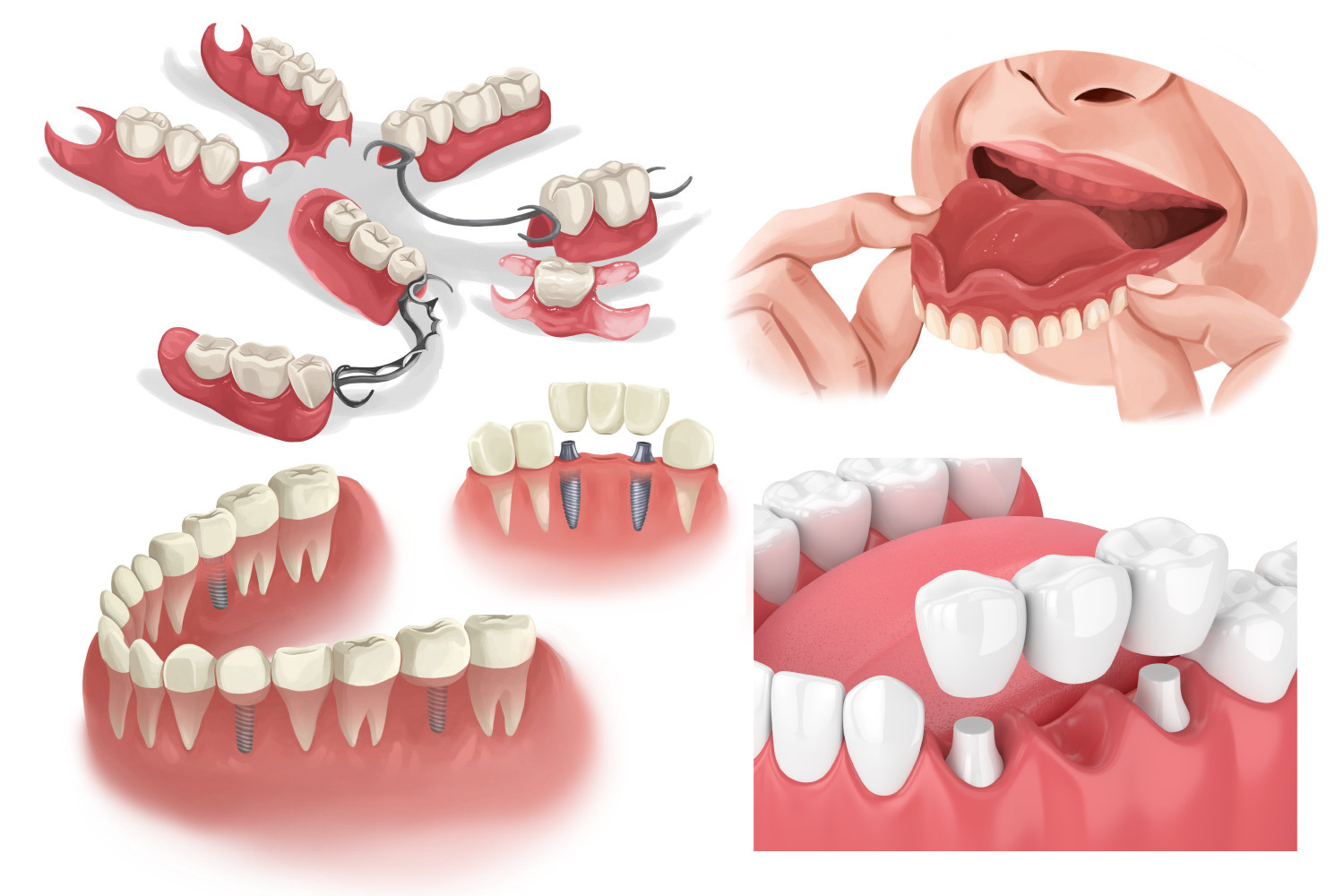 Tooth replacement images from Authority Dental under CC 2.0
Tooth loss is not a pleasant thing to experience. Thankfully, there are great tooth replacement options available that can restore your smile and chewing function! If you've lost teeth, which replacement is right for you?
Dental Bridges
Dental bridges are a good choice if you're missing a few teeth. We offer removable and fixed bridges at CarolinasDentist. Removable bridges attach to your surrounding teeth with a metal framework. Fixed bridges, which are the most popular bridge type, fill the gap where your natural teeth used to be with an artificial tooth anchored by neighboring dental crowns.
Dentures
If you've lost a significant number of teeth or even all your teeth, you may benefit from partial dentures, full conventional dentures, or implant-supported dentures. Partial dentures can be made in a variety of configurations and are kept in place with metal clasps. Full dentures replace entire arches and are secured with extra-strength denture adhesive. Implant-supported implants provide maximum stability because they snap onto four to eight implants in your jawbone.
Dental Implants
Dental implants are the only permanent tooth replacement option. A biocompatible titanium post is surgically placed in your gums where it fuses to the jawbone, replacing your missing tooth root. A restoration, like a crown or dentures, goes on top. While more expensive than bridges or traditional dentures, implants most closely mimic real teeth, preserve your jawbone, and don't require special care.
Tooth Replacements at CarolinasDentist
We offer tooth replacement solutions at all our CarolinasDentist locations in North Carolina! What option is best for you depends on factors like how many teeth you're missing, your oral health, and your budget. Our team is committed to helping you find the option that's right for you. If you have any questions or want to schedule a consultation, please contact us today!