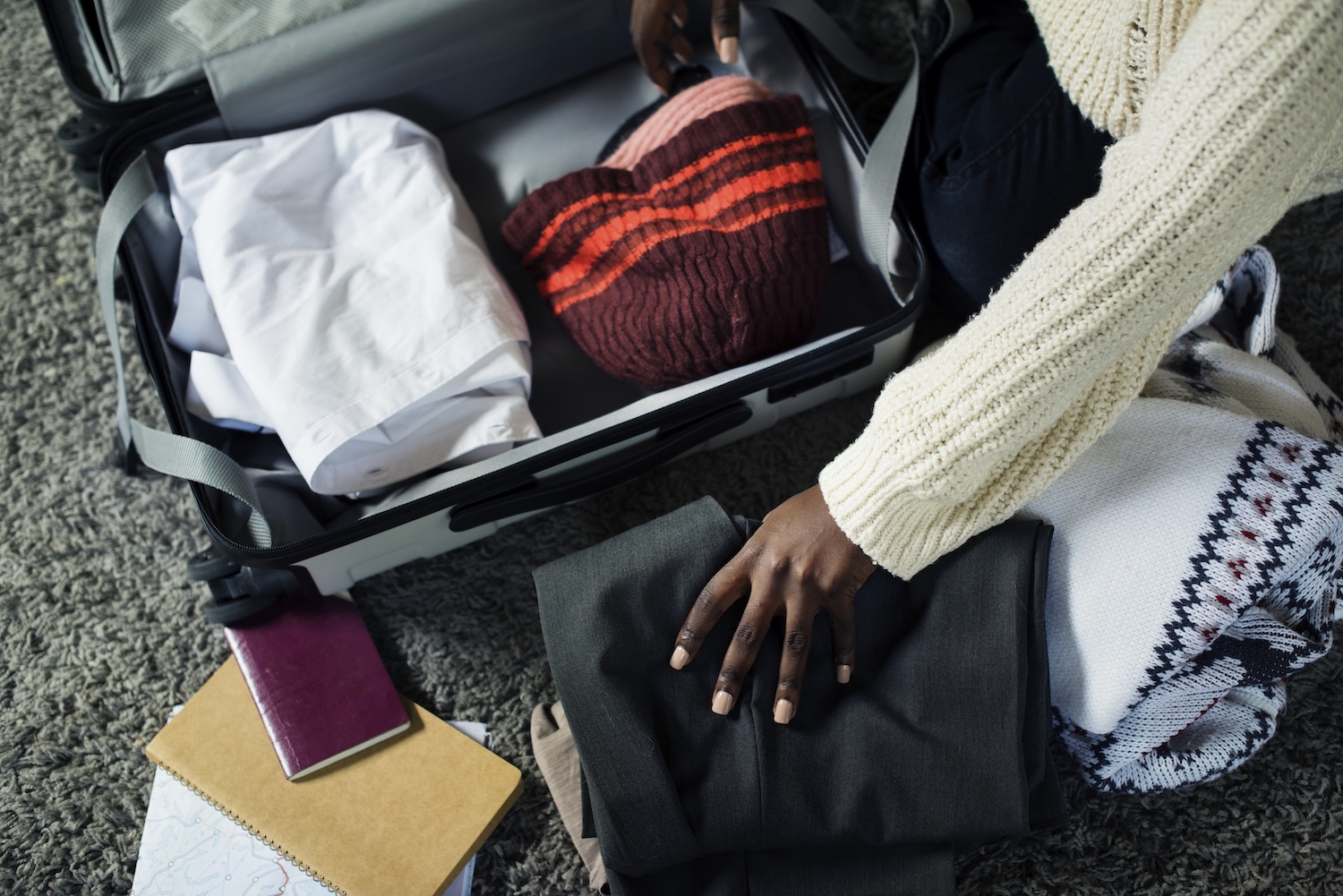 There are many things to consider and remember when you're packing your bags for a trip! A well-stocked toiletry bag is essential for your travels. Here are some tips on caring for your oral hygiene when traveling.
Temporarily Use a Toothbrush Cover

A toothbrush cover is a way to keep surrounding items clean and protect your toothbrush head from bacteria when your toothbrush is stored in your luggage. However, don't keep your toothbrush head covered once you unpack at your destination. Your toothbrush should be allowed to dry in between uses to prevent bacteria growth and the risk of infection.

Consider Availability of Electricity & Space

While an electric toothbrush and water flosser are excellent oral hygiene tools, they need an outlet and counter space. These may be hard to come by if you're camping, backpacking, or sharing a small bathroom with many people. Although some electric toothbrushes can hold a charge for several days and some water flossers are battery-powered, a manual or mini toothbrush and string floss may be better suited for certain trips. When you visit CarolinasDentist for a routine cleaning, we will give you a goodie bag with a new toothbrush and container of floss. If you can't take an electric toothbrush or a bulky water flosser on your next vacation, these may be the perfect alternative!

Buy There If You Must Pack Light

If convenience and space are more of a concern than budget, skip packing any oral hygiene items and schedule a pickup order at a store at your destination. Some hotels will even give you a toothbrush and toothpaste upon request!
Get Your Dental Health Checked Before Your Trip!
Get any oral health concerns evaluated at CarolinasDentist before you travel. After all, you don't want to experience a toothache or other dental emergency during your vacation or work trip if it could've been avoided! Please contact us today to schedule a checkup at your closest CarolinasDentist location.
Image by Roungroat on Rawpixel