5 Fun Things to Do with an Old Toothbrush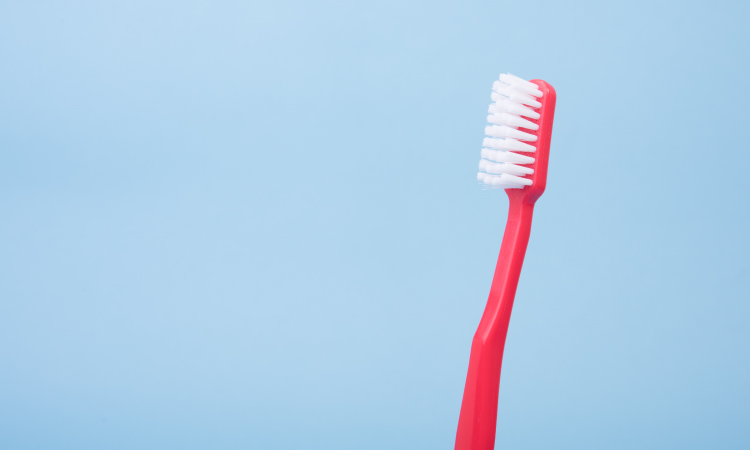 Did you know that you should replace your toothbrush every 3 months? As the bristles wear down and fray, they will quit working effectively enough for optimal dental health. You should also change out your toothbrush after you've been sick to avoid reintroducing that bacteria into your mouth. However, you might not want to throw that old toothbrush out just yet after you check out these 5 ways to repurpose it! (But first consider running it through the dishwasher to clean out toothpaste residue and bacteria).
Create something beautiful with your old toothbrush! You can use it for all sorts of arts and crafts. For example, try painting with it. The bristles of a toothbrush are perfect for splattering speckles of paint on canvas or for adding texture to your paint strokes. If you're working on some jewelry, an old toothbrush is great for cleaning off tiny spots and won't scratch most materials.
Have you deep-cleaned your kitchen sink lately? An old toothbrush is a simple way to get in all of the hard-to-reach crevices and corners near the faucet and drain.
If it's time to dye your roots, use that old toothbrush for a quick touch-up. This will help blend the color evenly in your roots for a dye job that will look like you just walked out the salon. An old toothbrush is also an easy way to get a quick clean under your dirty fingernails.
With a little bit of baking soda and your old toothbrush, you can make the grout in your bathroom look like new. This will also work well for the sinks, faucets, and drains in your restroom. Additionally, toothbrush bristles are handy for reaching those hard-to-reach crevices around your toilet seat.
An old toothbrush is not limited to indoor use only; you can use it outside as well! An old toothbrush is perfect for scrubbing away grime from your car's hubcaps and cleaning your bike chains to avoid rusting. You could even keep an old toothbrush near the front and back doors to loosen up any dirt from the soles of your shoes so you don't track it in the house.
Come Visit One of Our Offices!
Have you discovered any other nifty uses for an old toothbrush? Share your tips with us at your next appointment. To schedule a visit to one of our offices in Fayetteville, Fuquay-Varina, Raeford, Southern Pines, or Spring, contact us today. We look forward to caring for your smile and helping you improve your oral health.