How Dental Veneers Can Improve Your Smile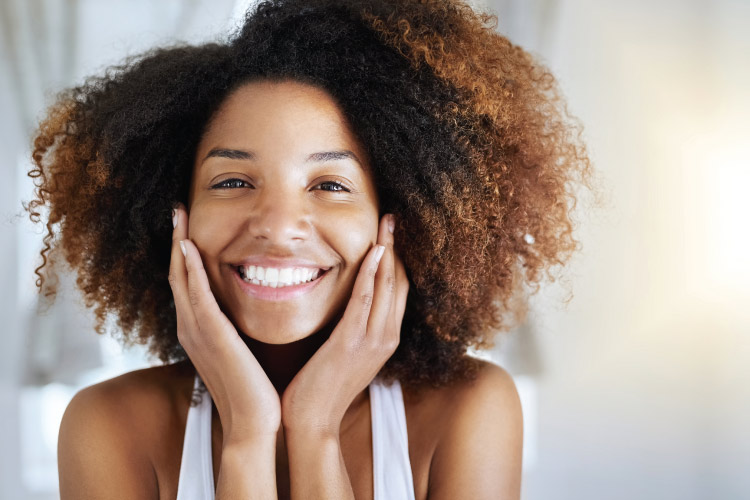 If your mouth is healthy and cavity-free, congratulations! Keep up the good work! But are you still dissatisfied with the look and feel of your smile? While your dental health is important to us, your confidence in your smile matters to us too. That's why we offer the best in cosmetic dental treatments at our six CarolinasDentist locations across North Carolina. Dental veneers are a cosmetic treatment that are guaranteed to make you want to show off your smile. In this blog post, we talk about how dental veneers can improve your smile.
How Can Dental Veneers Improve My Smile?
Dental veneers are thin sheets of porcelain or composite resin that adhere to the front surfaces of your teeth. Their purpose is to fix cosmetic imperfections by altering the color, shape, size, or length of the teeth. They can hide a number of aesthetic issues, including small or misshapen teeth, stained or discolored teeth, small gaps, chipped teeth, and more. These durable shells are designed to look just the way you want and will last for many years with proper care. So if you are unhappy with the appearance of your smile, this cosmetic enhancement can give you the perfect smile you've been longing for!
Are They Right for Me?
To receive traditional veneers, your teeth will need a small layer of enamel removed at the front so the shell fits securely. After we design your new smile together and the shells are custom-crafted, you'll come back in and we'll permanently bond them to your teeth. Lumineers® are another type of veneer. These are ultra-thin wafers that don't require any enamel to be removed. Although we expect you'll fall in love with them, we can easily remove your Lumineers if you change your mind. Either option–traditional veneers or Lumineers–will provide the realistic appearance of a gorgeous smile.
Transform Your Smile with Dental Veneers!
For additional help deciding if dental veneers are right for your smile makeover goals, we invite you to schedule a consultation at CarolinasDentist today. We have a dental office in Fayetteville, Fuquay-Varina, Raeford, Aberdeen, Spring Lake, and Wilmington. Each location's talented dental team would be thrilled to help you achieve the smile of your dreams.