What Are Dentures Made Of?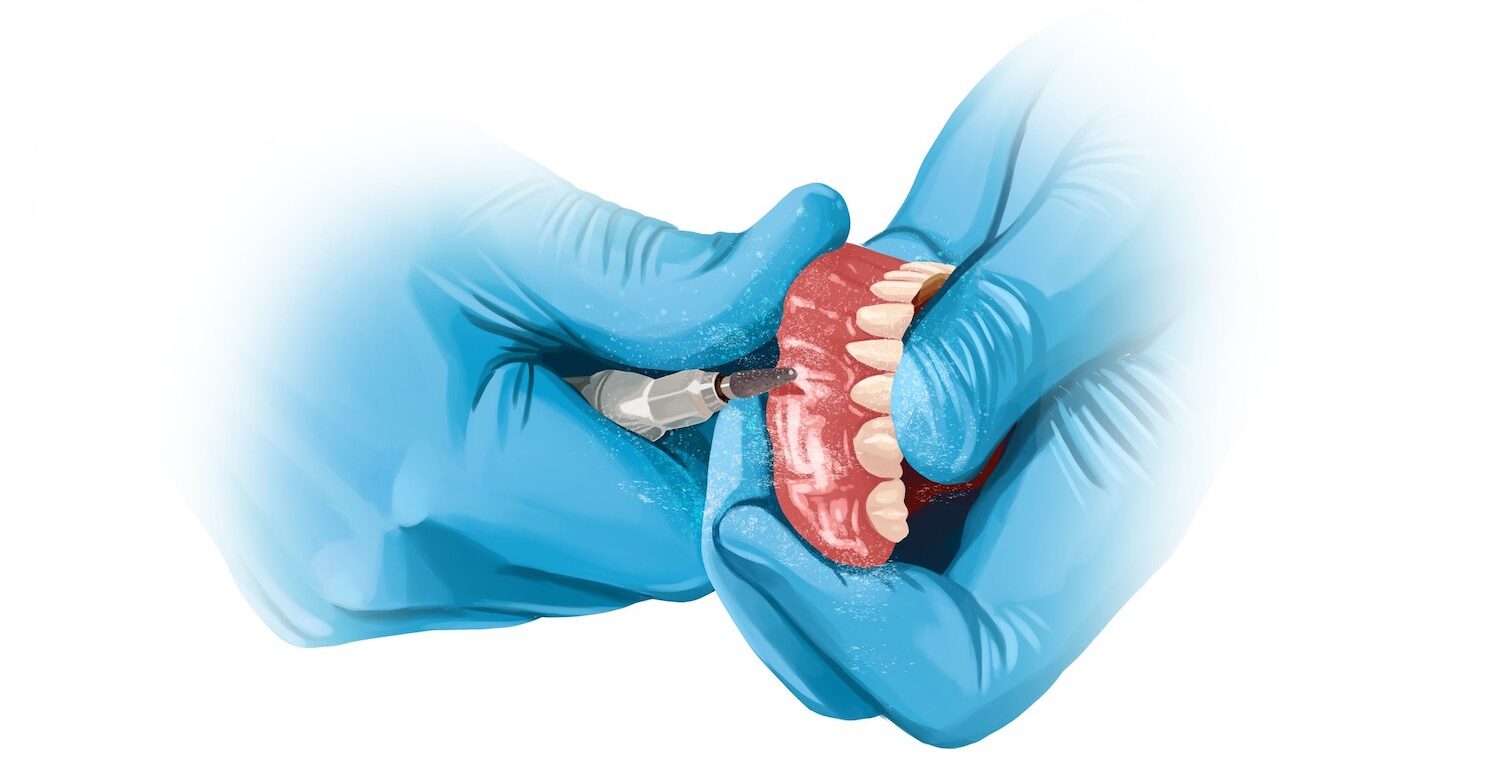 If you are missing some or all of your teeth on your upper jaw, lower jaw, or both, dentures can help you regain a sense of normalcy and allow you to talk, chew, and smile with confidence.
Types of Dentures
Partial dentures are great for those who are missing some of their teeth on one of their arches. This dental prosthetic is made from a few or several natural-looking artificial teeth attached to a gum-colored acrylic base. Partial dentures come with clasps or other attachments that connect to your existing teeth to keep the device in place.
Full dentures are designed to replace missing teeth from an entire arch or in the entire mouth. They're made of a large acrylic base with many artificial teeth. Full dentures are usually kept in place with a strong adhesive.
Implant-supported dentures are extra secure because they snap into implants, or titanium rods anchored into your jawbone that act as replacement tooth roots. We typically place four to eight implants in your jawbone to help keep your dentures stable.
Process to Get Dentures
Once you decide which type of dentures are right for you, your dentist will take impressions of your jaw and mouth. We'll choose the perfect size, fit, and shade of your dentures, then your dentures are specially molded, trimmed, and polished for your mouth shape. When your dentures are ready, you'll visit us for a fitting and any necessary adjustment.
Affordable Dentures in North Carolina
At CarolinasDentist, we're committed to helping each of our patients enjoy a functional and beautiful smile. If you're missing one or more of your teeth, please schedule a consultation at one of our dental offices to learn if dentures are the right option for you. Our flexible financing options help keep our services affordable, and we'll give an estimate of any out-of-pocket costs before you commit to a treatment plan. Contact us today!
Dentures image from Authority Dental under CC 2.0