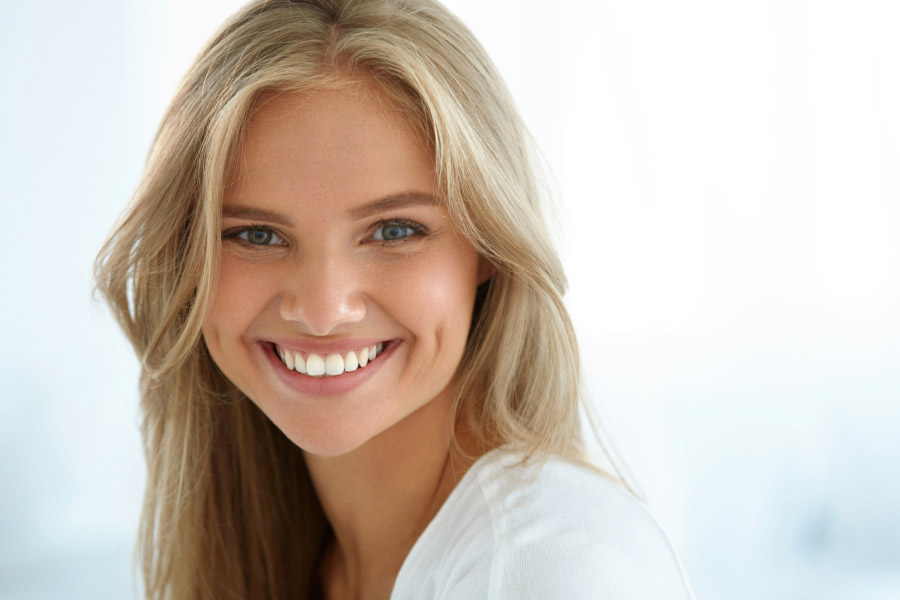 Ready to make 2021 the year you spruce up your smile? We're here to help! Get started by reading this post, where we are going to delve into the details of three cosmetic dental treatments that will give you a brighter smile.
1. Zoom Whitening
One of the easiest ways to achieve a brighter smile is through professional whitening. Professional-grade whitening is a whole lot more effective than the stuff you can buy over the counter at your drugstore. With Zoom whitening, you'll see dramatic results with just a quick, 90 minute trip to our office.
2. Take-Home Whitening
Want a whiter smile with even more convenience? In addition to Zoom whitening performed in our office, we also offer take-home whitening kits with the same professional-quality results! We will set you up with custom trays, professional-grade gel, and easy-to-follow instructions. While at-home whitening takes longer than the Zoom procedure, you'll begin to see fantastic results in under two weeks.
3. Veneers & Lumineers
Want a more permanent solution? Look no further than veneers. These are thin shells of porcelain that are custom made to fit over the teeth. Not only can they address discoloration, but also alignment, chipped teeth, and really any other aesthetic issues you want to correct. Veneers are strong and durable, and they are stain- and chip-resistant, so you can count on them for years to come. Similar to veneers, Lumineers are even thinner. They require less enamel removal and therefore offer a quicker and less-invasive procedure while offering the same great results as traditional veneers.
Cosmetic Dentistry & More at Carolinas Dentist
With 9 convenient locations, we make perfecting your smile easy and accessible. Ready to get started? Call us or visit our website to request a consultation visit. With our help, you can make 2021 the year of great teeth!